HAIR
3 Lazy Day Hairstyles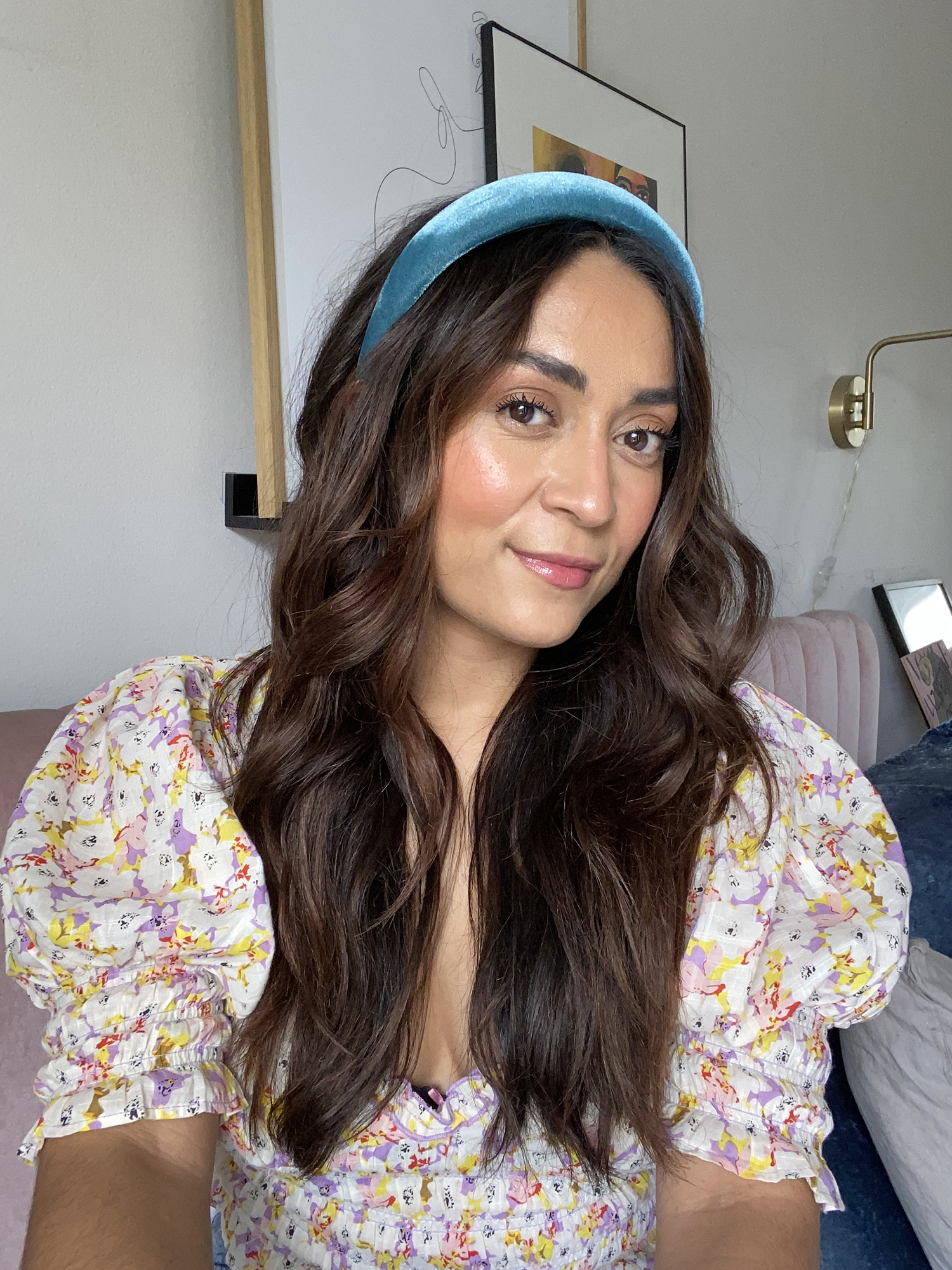 I got inspired to share 3 lazy day hairstyles. Since we're in quarantine lazy days are almost everyday, especially when it comes to dressing up. I feel so much better when my hair is styled and these 3 hairstyles are so easy to do. I just did an at home hair gloss and my hair is a beautiful chocolate brown now, so I felt even more inspired to do my hair.  I've been missing how healthy and shiny my hair used to look, prior to highlights. I resorted to my trusty Kristin Ess Signature Hair Gloss. I've been using her glosses for a couple years and I highly recommend. If you have highlights or virgin hair, her glosses are for you.
Half Up & Pearl Clip
You can brighten and add more vibrancy to your natural tone. You can remove the brassiness  or cover up the blonde like I did.  I'll be sure to write a blog post on that process, but it washes nicely and won't damage your hair.  I have a Youtube Video and IGTV videos for you to peep about the process if you want to know more.  This was my first time using Chocolate Cosmo (chocolate brown), but I have used Crystal Quartz (clcar) to add shine and Smokey Topaz to tone down the brassiness of my highlights.
But, back to my 3 lazy day hairstyles. My new chocolate-y hair definitely inspired my to experiment with some new hair accessories. The turquoise headband and the pearl clip are both from the Scunci collaboration with Sincerely Jules. They're super affordable and you can purchase them from Target. The headband is a new piece from her latest collection and the pearl clip is from her last collection- thank you Scunci for sending that over. I really like that Jules did this collaboration, because accessories are her thing and the price point is perfection – super affordable. Also, everything looks so chic and expensive and I lobe that!!
Low Bun & Scrunchie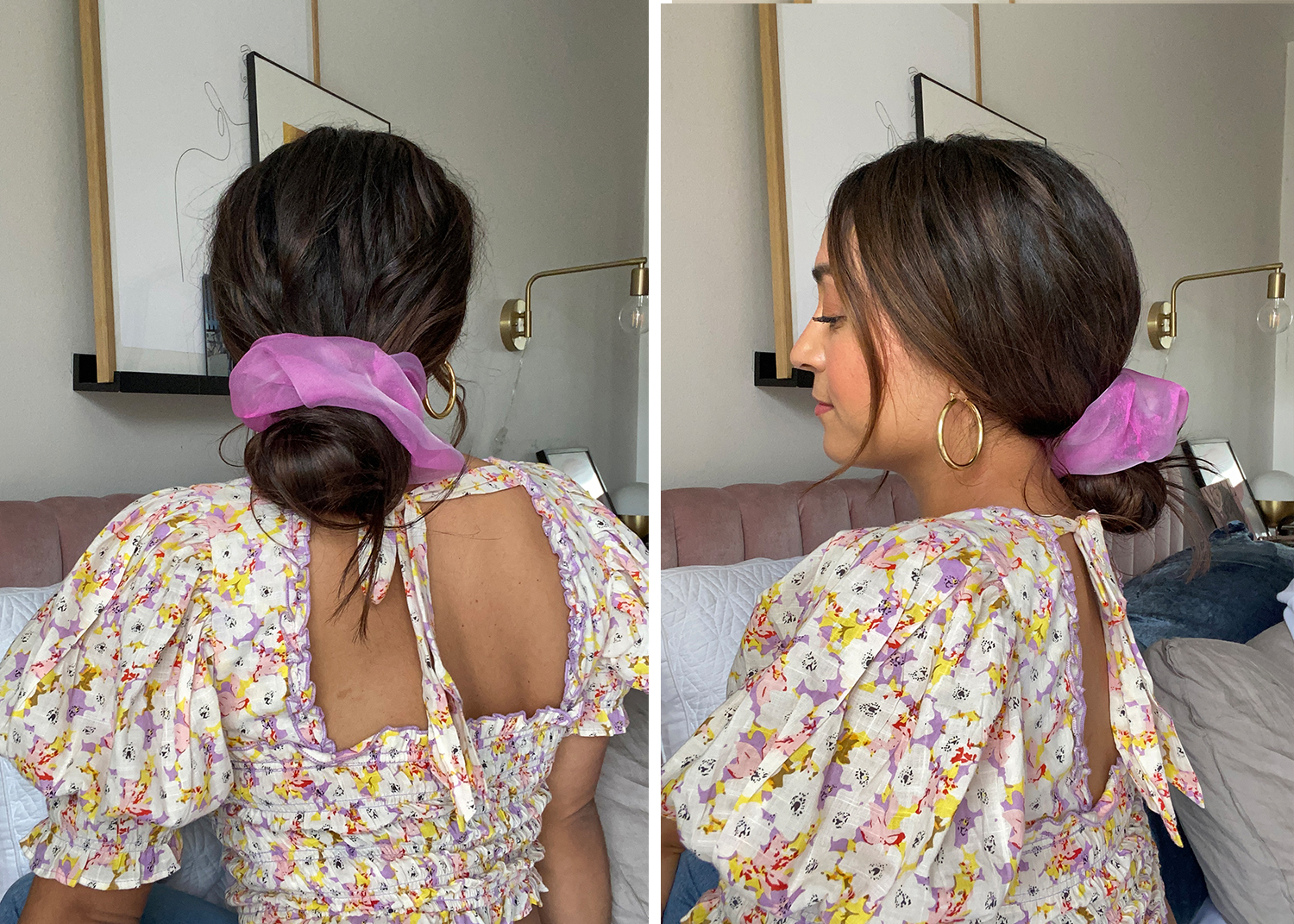 And, the beautiful magenta scrunchie is a find from Etsy. Since quarantine I've been trying my best to shop small and I bought scrunchies. I've seen some beautiful sheer scrunchies like this on instagram and I found this seller that made them, so I bought 3 of them. I bought magenta, pistachio, and a cream one. I really lobe these looks and I know they'd totally freshen up your at home looks too, so I hope you try them out.
ps. Unfortunately, the puff sleeve top is an oldie from last year, but these below are so cute if you want to channel the whole look I'm rocking.
powered by chloédigital